RBT1010A-143 is a 6 axis handling robot which can be used for Handling, palletizing and depalletizing. Here it is used for stamping function for press machine. Stamping robot for automatic press production line,for some special situations, the parts will have to change more pose in order to meet press machine's requirements, So solutions ask for more DOF (degree of freedom) of robot. 1430mm arm reach with 10kg load can meet quite a lot brands of press machine.

Our company can offer customers with different terms of delivery. Customers can choose shipping way by sea or by air according to urgency priority. Our packaging cases can meet sea and air freight requirement. We'll prepare all files like PL, the certificate of origin, invoice and other files. There is a worker whose main job is make sure every robot can be delivered to customes port without a hitch in 40 working days.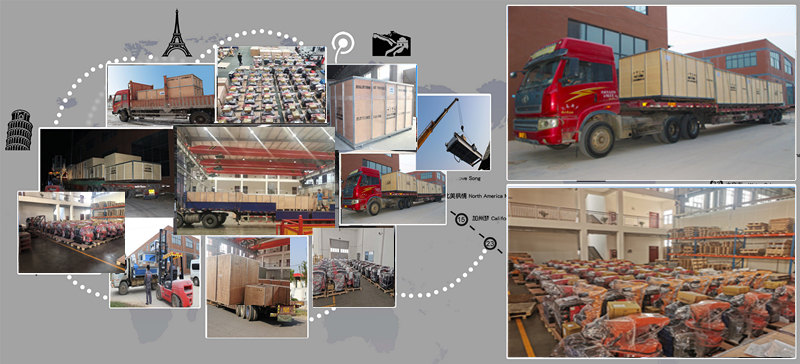 Your worker will have 3-5 days free training in our factory. There will be a Wechat group or WhatsApp group, our technicians who are responsible for after sale service, electrical, hard ware, software, etc, will be in. If one problem happens twice, our technician will go to customer company to solve the problem.
Q. What's the difference between 6 axis stamping robot and 4 axis stamping robot?A. They both belong to stamping robot for press machine, if your press machine need more pose, 6 axis robot will be better. If not, you can choose 4 axis stamping robot.Q. How many stamping robot will be used for a full automatic stamping production line?
A. that's depend, usually one press machine need one stamping robot.
Q. How many employee will be needed for a stamping line?
A. 1-2 employee for 10 units of stamping robot.
Q. Can I send my man to your factory for training?
A. sure, you will have free training in our factory. And you are always welcome to here.
NO.219 NanyangRoad, Zhengzhou City, Henan Province China
Request for Quotation