Product Introduction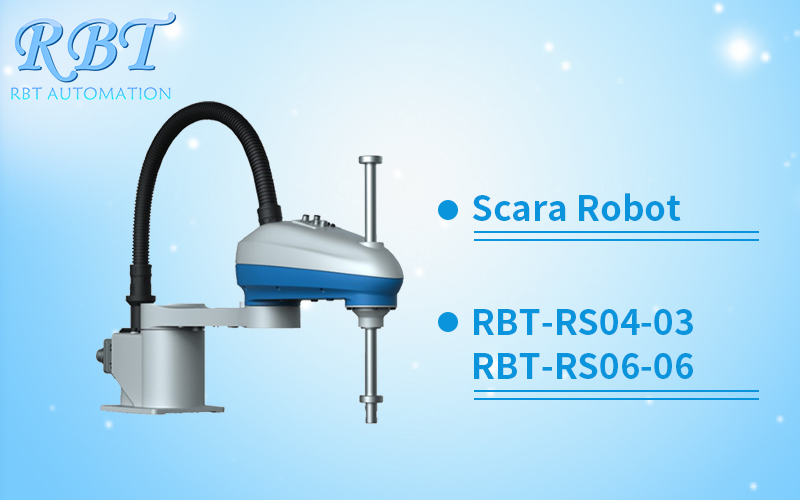 *Compact and flexible structure,fast running speed ,high transmission accuracy and low noise.
*Highly rigid arm design realizes high load and high speed in one package.
*Available in 600 and 400mm arm span;3kg or 6kg payload.
*Adapt to G3 control cabinet; provide 23 input and 23 output custom IO; support serial port, network, USB and other interface forms,
*Suitable for handling, palletizing, assembly,3C and other application fields.
Product Paramete
Model
RBT-RS04-03
RBT-RS06-06
Function
Material handling;3C
Material handling;3C
Total axes
6
4
Maximum reach
400mm
600mm
Payload
Rated load
1kg
3kg
Maximum load
3kg
6kg
Permissible inertial torque of rotating axis
Rated torque
2.005kg.m°
2.01kg.m
Maximum torque
2.05kg.m
2.12kg.m
Repeated positioning accuracy
1st axis+2nd axis
±0.01mm
±0.02mm
3rd axis (elevating axis)
±0.01mm
±0.01mm
4th axis (rotation axis)
±0.01mm
±0.01mm
Max speed
1st axis
720mm/sec
450mm/sec
2nd axis
720mm/sec
720mm/sec
3rd axis (elevating axis)
1000mm/sec
1000mm/sec
4th axis (rotation axis)
2500mm/sec
2000mm/sec
Max operating area
1st
±132mm
±132mm
2nd
±145mm
±145mm
3rd axis (elevating axis)
170mm
220mm
4th axis (rotation axis)
±360mm
±360mm
Installation method
Floor mounted
Floor mounted
Robot body weight
13KG
17KG
Power consumption
0.7kw
0.8kw

Installation environment

Ambient temperature
0°~45°
0°~45°
Relative humidity
20~80%RH (No condensation)
20~80%RH(No condensation)
Vibration
Under 4.9m/S²
Under 4.9m/S²
Product Details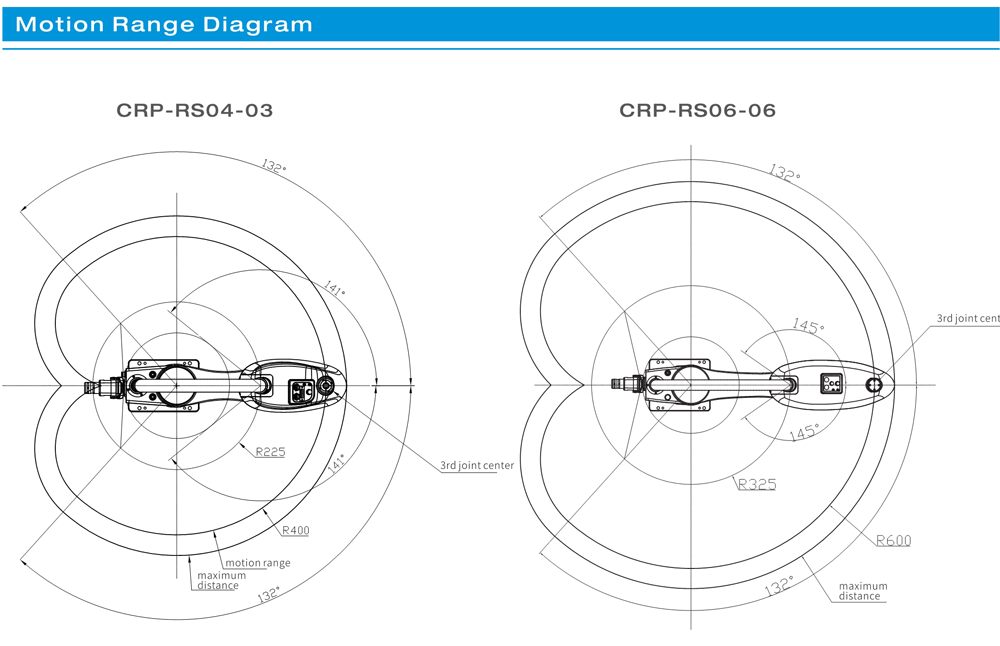 Product Application

Certificate

Contact Information
NO.219 NanyangRoad, Zhengzhou City, Henan Province China
Request for Quotation