The advantages of SLAM visual navigation restaurant robot are: accurate positioning, no need to lay magnetic strip on the ground, TWO-DIMENSIONAL code and other road signs recognition; The driving path is mapped and positioned based on the natural characteristics of the environment, and can be positioned and planned independently.
Restaurant robot work scope: restaurants, hotels, KTV, 4S shops, public places, the implementation of no food delivery;
Automatic driving technology, with simple use, stable and reliable, mobile flexible characteristics;
To achieve robot autonomous positioning, autonomous decision-making, automatic path planning and flexible obstacle avoidance. It's very simple to use.
Advantages of food delivery robot: manpower saving, the robot can deliver multiple dishes at a time, human can only carry one dish, electricity saving physical energy,
Save the cost of human welfare, improve the quality of the restaurant, attract customers
Food delivery robot safety issues:
1. Double obstacle avoidance, powerful obstacle avoidance around obstacle
2. Food soup delivery has earthquake resistance
3. The body is sensitive and can be adjusted according to the speed of people



Our company can offer customers with different terms of delivery. Customers can choose shipping way by sea or by air according to urgency priority. Our packaging cases can meet sea and air freight requirement. We'll prepare all files like PL, the certificate of origin, invoice and other files. There is a worker whose main job is make sure every robot can be delivered to customes port without a hitch in 40 working days.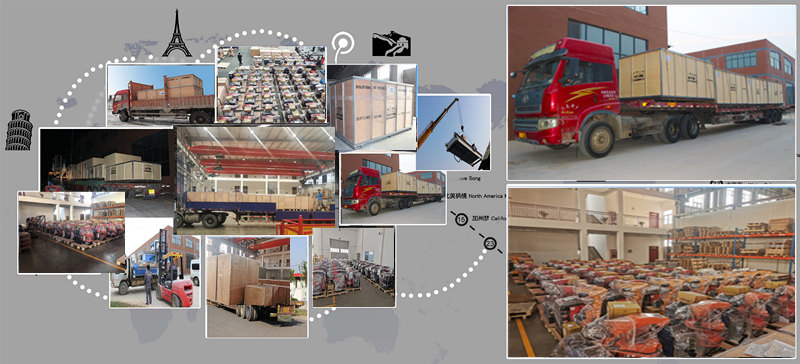 Your worker will have 3-5 days free training in our factory. There will be a Wechat group or WhatsApp group, our technicians who are responsible for after sale service, electrical, hard ware, software, etc, will be in. If one problem happens twice, our technician will go to customer company to solve the problem.


NO.219 NanyangRoad, Zhengzhou City, Henan Province China
Request for Quotation