RBT 1005A-085 is very suitable for teaching students at school;
it's features as below:
-Small weight: only 60kg;
-Fast moving;
-easy maintain;
-Multi-function: Loading and unloading, pick and place, handling, palletizing and depalletizing, etc

Your worker will have 3-5 days free training in our factory. There will be a Wechat group or WhatsApp group, our technicians who are responsible for after sale service, electrical, hard ware, software, etc, will be in. If one problem happens twice, our technician will go to customer company to solve the problem.
Our company can offer customers with different terms of delivery. Customers can choose shipping way by sea or by air according to urgency priority. Our packaging cases can meet sea and air freight requirement. We'll prepare all files like PL, the certificate of origin, invoice and other files. There is a worker whose main job is make sure every robot can be delivered to customes port without a hitch in 40 working days.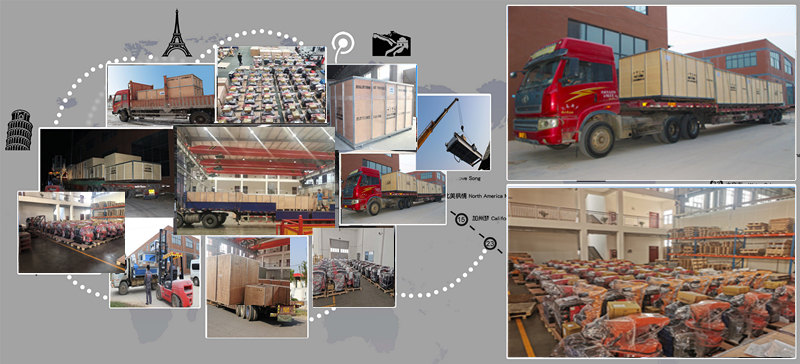 Q1. Is there any application videos can be shown?
A. you have two way to get this, 1, you can contact us and request for these videos, 2, visit our Youtube channel, there are so many good applications.
Q2. Should I use 4 axis Robot for stamping?
A. Not exactly, that should according to really situation, if the application is simple, 4 axis robot is good. But if the application a little complicated, you maybe use 6 axis robot.
Q3. How many model do you have for Stamping functions
A, we have models: 085,098,143,140,180,200, payload from 3kg to 165kg can be used for stamping.
Q4. which is the smallest model?
A, if you just want to test our robot function, you can choose HY1005A-085, whose payload is 5kg and reach is 850mm.
Q5. How can I connect robot and stamping machine?
A. Our robot can share signals through I/O port, if your stamping machine can receive and send signal, then it can communicate with robot.

NO.219 NanyangRoad, Zhengzhou City, Henan Province China
Request for Quotation