We offer an industrial robot that can automatically spray paint or spray other paints. Once properly programmed, an industrial painting robot can apply material without leaving behind drips, inconsistencies, overspray, etc. Industrial painting robots can provide exceptional part accessibility. Not only are robotic arms slim and far-reaching, but robots can be installed in a number of different locations (wall, shelf, rail) allowing for even greater flexibility.
Painting robots are widely used in craft production departments such as automobiles, instruments, electrical appliances, and enamel. Robotic painting and coating provide a wide range of advantages,including:
1.Improved safety in hazardous painting work environments
2.Consistent robotic paint application significantly reduces material waste
3.Higher product speeds and productivity
4.Easy to operate and maintain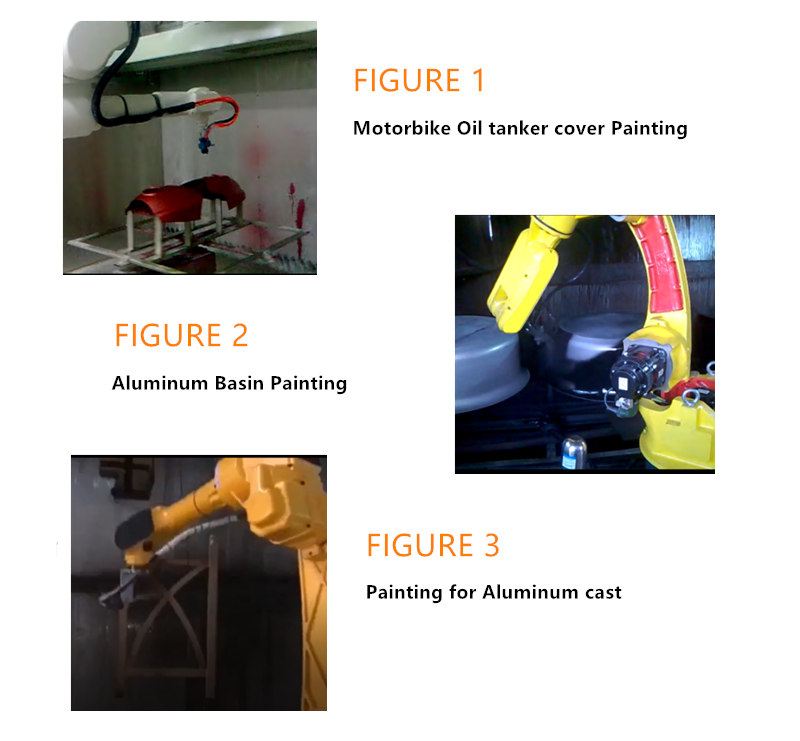 Our company can offer customers with different terms of delivery. Customers can choose shipping way by sea or by air according to urgency priority. Our packaging cases can meet sea and air freight requirement. We'll prepare all files like PL, the certificate of origin, invoice and other files. There is a worker whose main job is make sure every robot can be delivered to customes port without a hitch in 40 working days.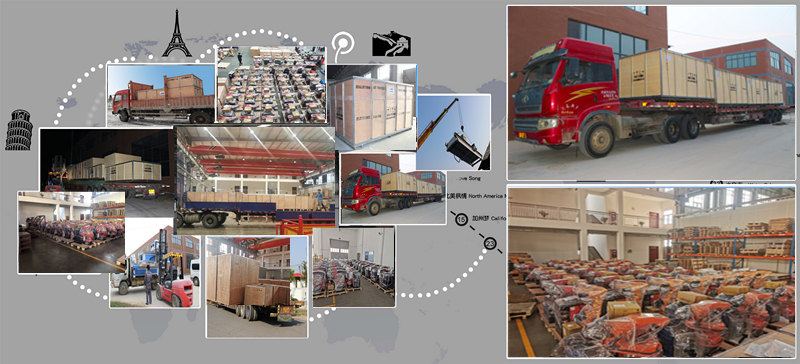 Your worker will have 3-5 days free training in our factory. There will be a Wechat group or WhatsApp group, our technicians who are responsible for after sale service, electrical, hard ware, software, etc, will be in. If one problem happens twice, our technician will go to customer company to solve the problem.

Q1. which model can be used for painting?
A. Our six axis and 4 axis robot can be used for painting, Like RBT1020A-168, RBT1010A-143, etc.
Q2. Compared with famous brand, Why I choose your robot?
A. First, Our painting robot is used for application which don't have anti-explosion requirements. and then these small and medium factories who can't afforded big money for robot automation.
Then, we have a lot real application on painting and get a lot good appraise from customer, These good experience help us supply good solutions for painting.
Why not choose us if we can supply good solution and good price?
Q3. What about training?
A. For training, you can come to our factory for deep training. If need our man to your factories for training, all fees will be on you. Of course, we can supply some remote support, so that you can know some basic usage of robot.
Q4. Can I be your partners only in Painting field?
A. Sure, if you only wang to have business in painting robot, we can talk about this.
Q5. if I have painting application, how can I start?
A. you can first tell me exactly what you need? If it's a complete solution for painting and coating or just need us supply robot + painting machine+ painting torch. Our technician will give you suggestions about your project.

NO.219 NanyangRoad, Zhengzhou City, Henan Province China
Request for Quotation