One – key measuring instrument is an optical instrument for precise measurement. Adopt technology and spare parts, equipped with adjustable backlight, front annular light source, telecentric lens, high sensitive CCD. The main backlight measurement through hole.
The CCD image system is used to measure the size of small workpiece, mainly for the measurement of 'round hole and round hole', 'round hole and straight edge', the distance between 'straight edge and straight edge', and the radius of round hole, so as to achieve the purpose of assisting the production to find the products that do not meet the accuracy in time.
1, mainly for the distance measurement and radius measurement of round hole and straight edge which are basically in the same plane (the drop is within the lens depth of field range), the through-hole product is better, at this time, the backlight method is used
Extract contour for measurement.
2, if the product uses a positive light source lighting, its contour compared with its surroundings, can clearly distinguish the contour, but also can measure non-through hole products.
3. Generally speaking, for a class of products, it only needs to be modeled once, followed by one-click measurement, and the position and direction of products do not need to be fixed, but the products are required to be within the range of vision.
5. The product under test should be fully displayed under the lens. If the product is large, it is necessary to modify the equipment configuration, such as replacing the lens and light source.
6, high speed image processing system, so that each measurement time is controlled in about 1S. 

Our company can offer customers with different terms of delivery. Customers can choose shipping way by sea or by air according to urgency priority. Our packaging cases can meet sea and air freight requirement. We'll prepare all files like PL, the certificate of origin, invoice and other files. There is a worker whose main job is make sure every robot can be delivered to customes port without a hitch in 40 working days.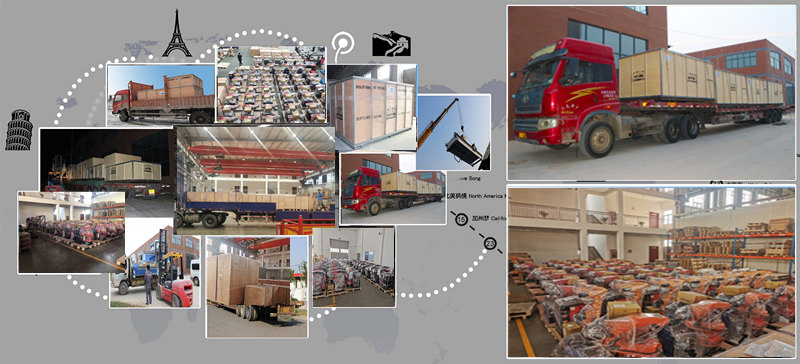 Your worker will have 3-5 days free training in our factory. There will be a Wechat group or WhatsApp group, our technicians who are responsible for after sale service, electrical, hard ware, software, etc, will be in. If one problem happens twice, our technician will go to customer company to solve the problem. 

NO.219 NanyangRoad, Zhengzhou City, Henan Province China
Request for Quotation