In flexible automation, industrial robots are among the most important components. They allow automated processes to be adjusted rapidly. The robot working station and its equipment levels make processes and tasks possible which are required in industrial production for commissioning and adjustment of robot-based work cells. Even for a standard robot, it's a small working station which can be accepted by workers.
If your work piece is not complicated, this workstation will help you speeding up your productivity. This station includes one 6 axis welding robot, welding power source, one axis positioner and some other useful peripheral equipment. Once you receive this unit, the robot can work after all plugs in. we can also supply simple clamps for you so that you can fit up the work piece stable and fast.


Our company can offer customers with different terms of delivery. Customers can choose shipping way by sea or by air according to urgency priority. Our packaging cases can meet sea and air freight requirement. We'll prepare all files like PL, the certificate of origin, invoice and other files. There is a worker whose main job is make sure every robot can be delivered to customes port without a hitch in 40 working days.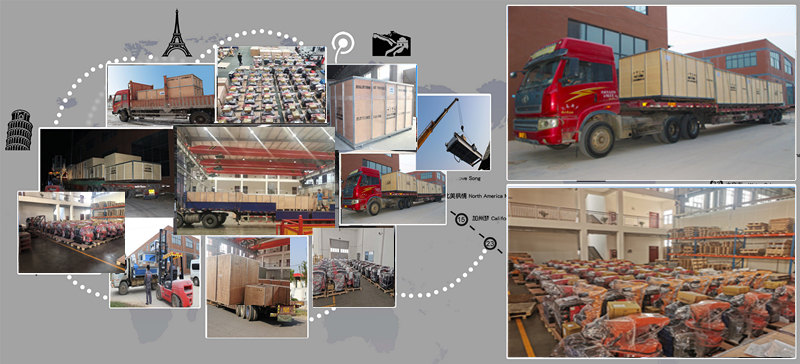 Your worker will have 3-5 days free training in our factory. There will be a Wechat group or WhatsApp group, our technicians who are responsible for after sale service, electrical, hard ware, software, etc, will be in. If one problem happens twice, our technician will go to customer company to solve the problem.

Q1.How many external axis can robot add?
A.At present, robot can add 3 more external axis to robot which can collaborate with robot. That is to say, we have standard robot work station with 7 axis, 8 axis and 9 axis.
Q2. If we want to add more axis to the robot, is there any choice?
A. Do you know PLC? If you know this, our robot can communicate with PLC, and then give signals to PLC to control external axis. In this way, you can add 10 or more external axis. The only shortage of this way is that the external axis can't collaborate with robot.
Q3. How PLC communicate with robot?
A. We have i/O board in the control cabinet, there are 22 output port and 22 input port, PLC will connect I/O board and receive signals from robot.
Q4. Can we add more I/o port?
A. For simply weld application, these I/O port is enough, if you need more, we have I/O expanding board. You can add another 22 input and output.
Q5. What kind of PLC do you use?
A. Now we can connect Mitsubishi and Siemens and also some other brands.

NO.219 NanyangRoad, Zhengzhou City, Henan Province China
Request for Quotation